Your website, crm system, online shop, email marketing... It should all just work.
You shouldn't be calling your developer at 10pm the night before a big launch frantically getting details fixed...
You shouldn't notice that a whole bunch of things broke after the last update (a few months back & no one saw it...)
Freedom Online Services is here to make sure It Just Works so you can spend your time on what counts - be it business, art, music, speaking, writing etc.
If you'd like to discuss a project please send an email to and let us take charge of the logistics so you and your business can get on with doing the things you excel at.
Web Logistics Agency
WordPress websites built and managed
E-Commerce Systems
CRM Systems - automate client interactions
SEO Analysis and Strategy
Custom Back End Development Work/integrations/plugins
Logo design/Front End Design work
Quality
We understand site security
We understand site performance
Sites tested thoroughly on virtually all browsers and devices using http://browserstack.com.
All our clients, be they charites or businesses or individual creatives have projects that matter. Like you, we'll treat them like our baby that needs looking after. We'll pay attention to every detail.
Customer Service
You'll get an answer within 24hours (with the occassional excception of public holidays/sundays...).
Everyone you talk to or communicate with via email will be friendly and helpful.
How it happened
This business was built out of my own need to build solutions for presenting and promoting my own projects online. I wanted systems that worked seamlessly, whether it was SEO, building a sumptuous media site, some custom development for a special purpose... ...or just a simple blog. I & my clients alike wanted to be able to say 'just sort it!'. The portfolio and testimonials on this site are the result of an 10year long journey into online marketing.
I now run a team of professional freelance specialists. They each do a better job of their part of the picture than I ever could. And with the help of the systems I've designed, I'm the glue that holds it together.
Our sites are usually (but not always) built on wordpress. They are secure and built wherever possible on free software - that way you're always free to move on if you wish.
Everyone you speak to here will be friendly, responsive and helpful - and we'll give you the most accurate estimates we can for any task. Where that's not possible we promise to explain why in english that makes sense (not geek speak).
Kind Regards,
Rob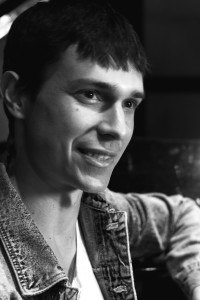 Email:
...to discuss your project today!